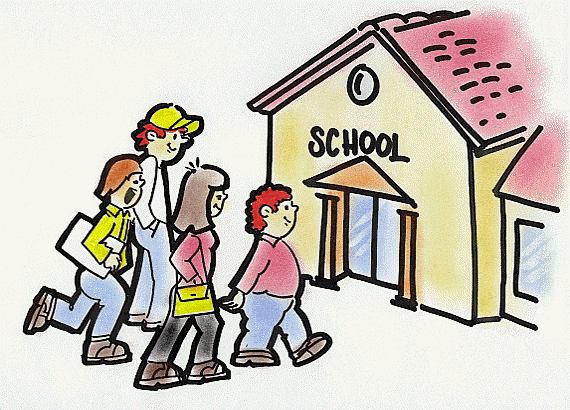 Tonight our girls' elementary school had Open House. This meant every child and parent, or other representative invaded the school. The children, excited to show off their art work, power point projects, essays, and in Kindergarten, games they play throughout the week, crowded into the building. The parents, exhausted from a long day of work, housework, or busy work, say hello to parents (some they see twice a year) and wait in line to hear the teacher say how amazing their student performs (or hopes to hear, anyway).
If I received a report on my performance in life, with Jesus as my teacher, what would He say? Do I play well with others, or just try life on my own? Do I listen to instructions and obey? (Bible the instruction book). Do I try my best with the work I'm given? Do I encourage others? Do I fight over always being first in line? Do I push others in the swing? (put others before me) Do I cry when I don't get my way? (selfish) Do I make others cry with my words? Am I a peacemaker or instigator? Do I include others, even those no one will include? Am I content with the seat I'm assigned? (don't always get to choose circumstances in our lives). Do I stay controlled and seated when told, or run around out of control?
Thankfully, Jesus shows patience and allows me to continue to work on these areas. When I flunk, he gives me more instruction and another test. I'm thankful my performance in the school of life is only a reflection of my teacher. I cannot earn graduation into heaven on my own. If I enroll as Jesus as my teacher, (tell Him I trust Him alone) He will instruct me on how to live life, and graduate into heaven. If I continue to teach myself, I will fail. And when life is over, if Jesus never taught me I will be separated from Him forever. I'm thankful because of my friendship with Jesus, my teacher, He never gives up on me.
Does Jesus have you on His roll?
Psalm 86:11
Teach me Your way, O LORD;
I will walk in Your truth;
Unite my heart to fear Your name.